Andy Leleisi'uao
YEAR OF RESIDENCY
July - October 2010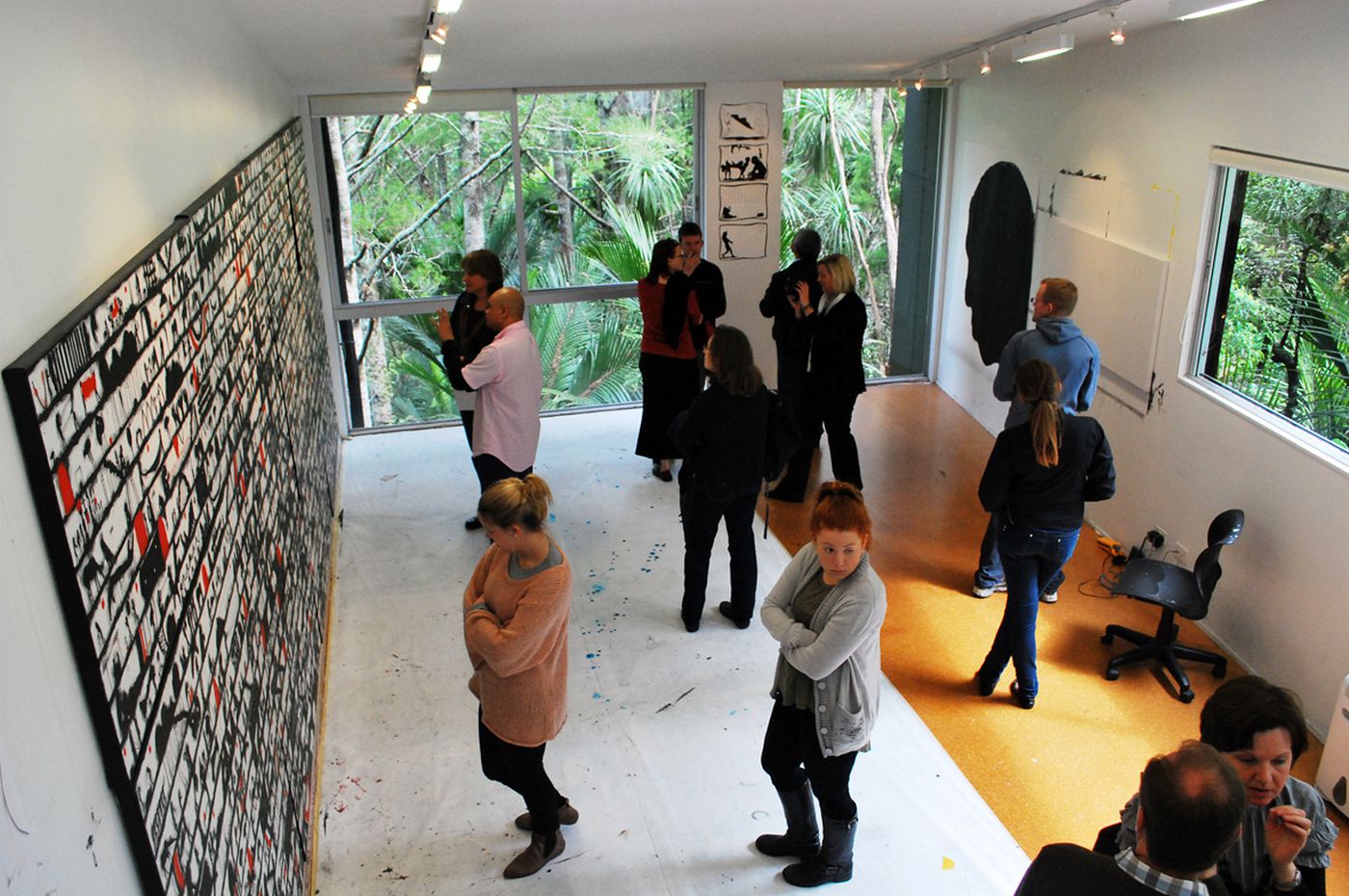 Drawing together threads from such disparate sources as Stone Age rock art, classical Greek vase painting, Egyptian hieroglyphs, and Samoan siapa cloth, Andy Leleisi'uao speaks with a distinctive visual language. Recurring motifs throughout the works provide visual touchstones for viewers and remind us of the inherent humanity of his creatures, and the universality of their struggle and endeavour within a limited existence.
Artist Edition
1.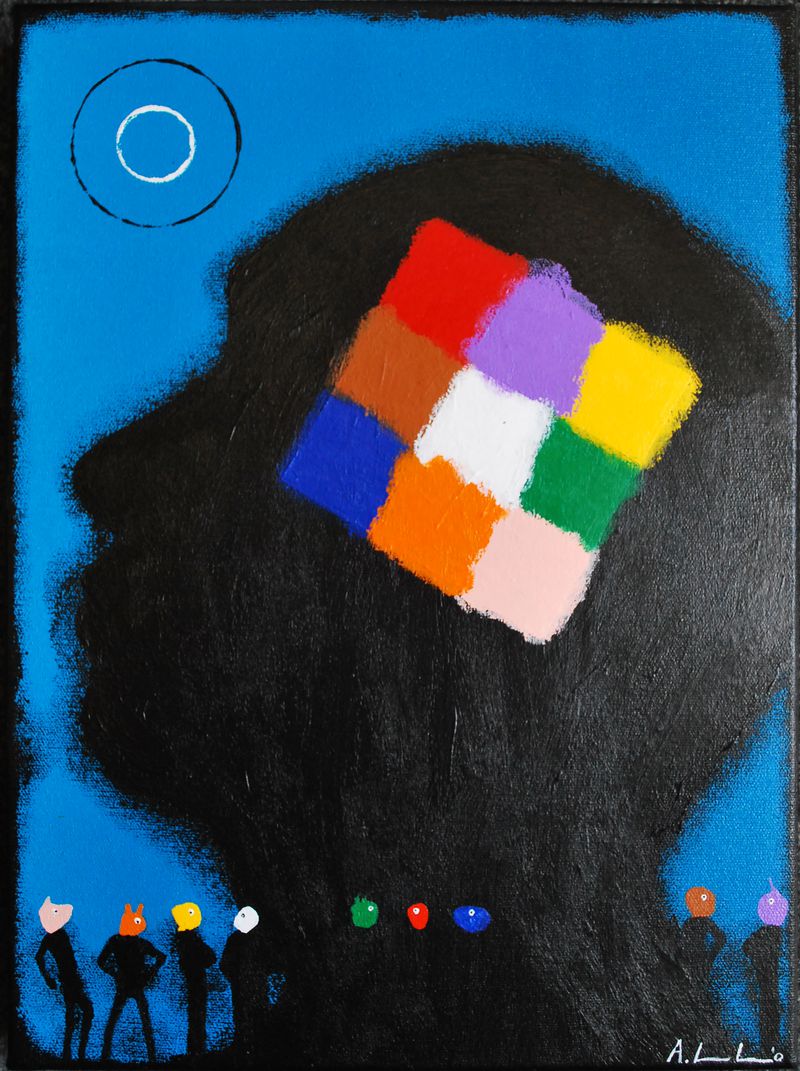 Andy Leleisi'uao, Rainbow You, Rainbow Me, 2010, acrylic on canvas, 400 x 300 mm
$1800
Contact us to purchase this edition.
2.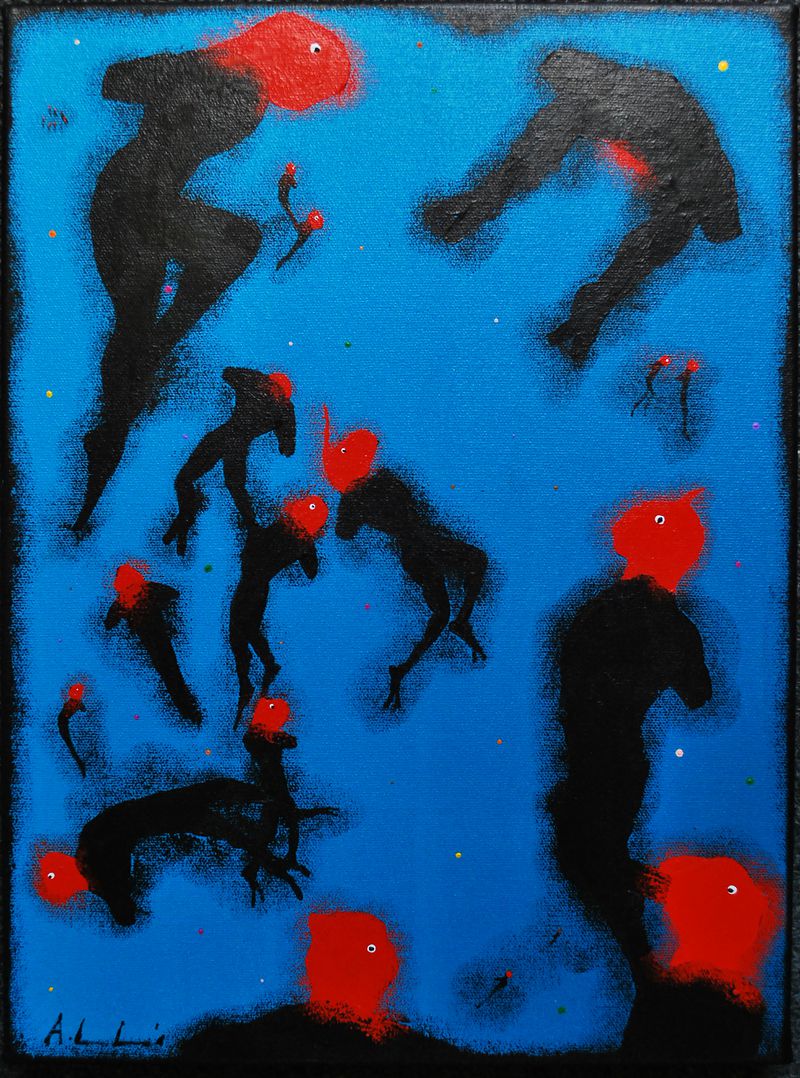 Andy Leleisi'uao, Rubicand Free, 2010, acrylic on canvas, 400 x 300 mm
$1800