Dark Landscape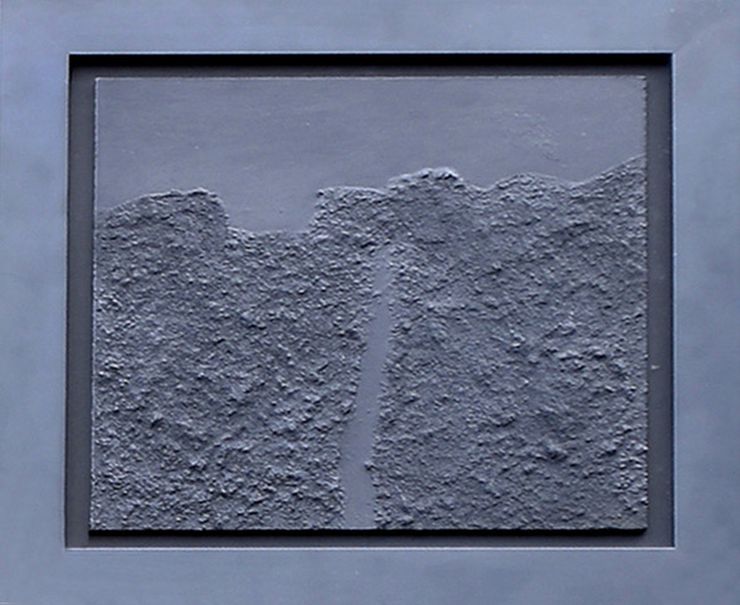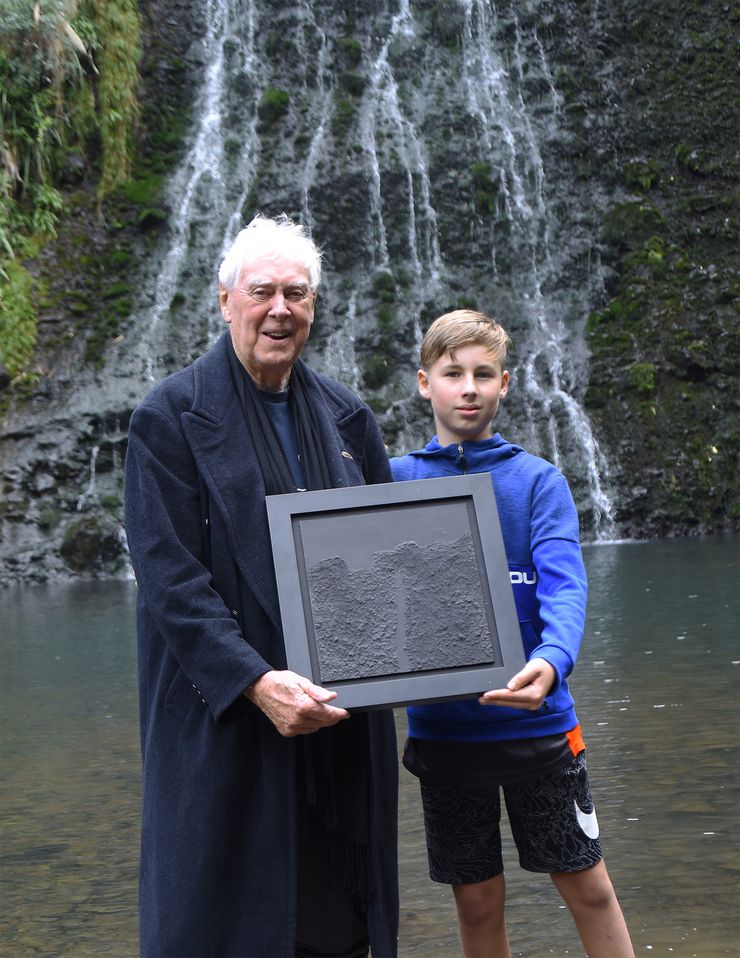 Sir Bob Harvey
Sir Bob Harvey, author, patron McCahon House, and former Mayor of Waitakere City
One of the pleasures of my life is owning a small McCahon painting.
It's not a biggie but it's an absolute gem in my life. To describe it is simply black on black on black with a sweep that conveys a Waitakere Waterfall and I'm sure it's my favourite waterfall at Karekare
I have owned it for 40 years, bought it at Webbs.
It's small by McCahon size and unsigned but on the reverse is his name and a date.
I wanted it because of my passion for Karekare by both night and day. The nights out there are very dark but on a clear one you can see every star in the galaxy and this painting conveys the darkness of a still west coast night and the waterfall to which I'm not adverse to swimming in.
On the recent 100th anniversary of Colin's birth I had the honour of recreating my many bus trips on the old McCrae Bus 6 o'clock special from the Central Terminal to Titirangi village in the late 1950s.
I have such a vivid memory of Colin waiting on the corner of Wellesley and Albert Streets to take the hour-long trip. I would get on one stop before and we would often have short conversations about his paintings and living in the cold damp Titirangi Winters.
 I was 17 and I called him Sir.
If only I'd had the gift of foresight I could have said to Colin sitting there with the rolls of canvas he had between his legs and a flagon of sherry in a bag that one day in the long distant future I would be The Mayor of the City and buy his house and build a two-million-dollar studio on the side to honour his name and genius.
To own a small McCahon is good enough for me and it speaks volumes to my love of the dark Waitakere night.
CONNECTING CULTURAL LEGACY WITH CONTEMPORARY PRACTICE