I AM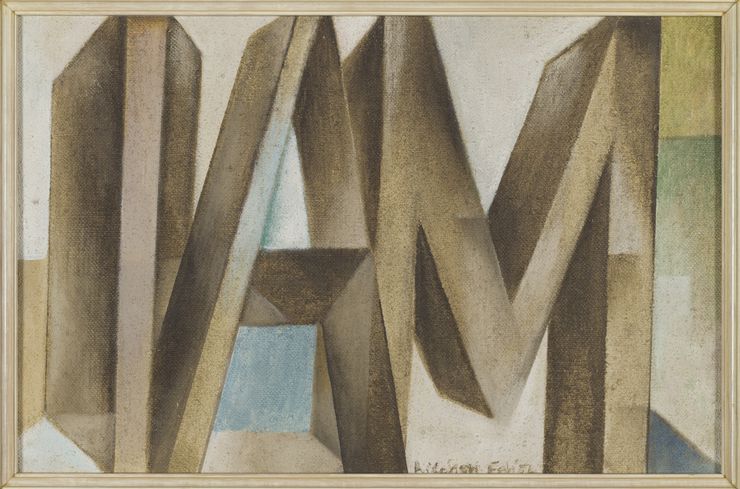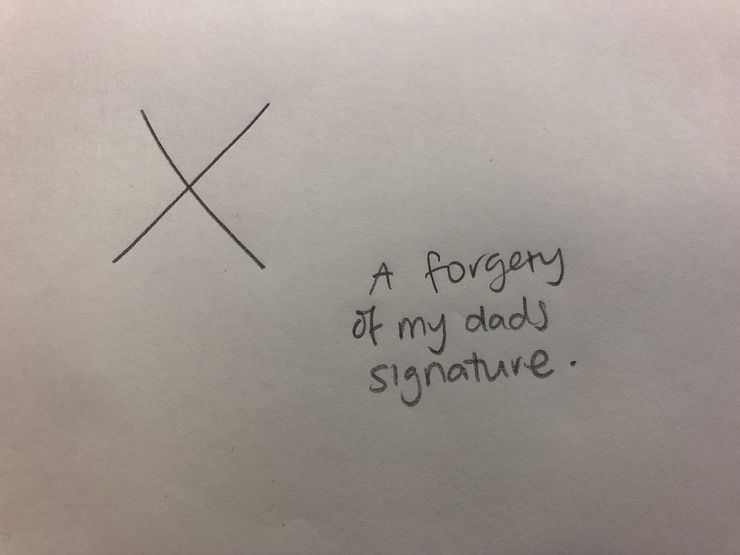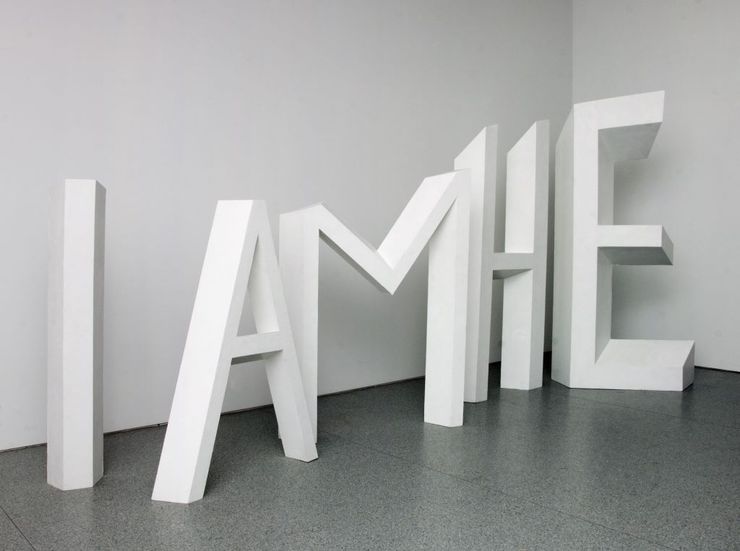 Ayesha Green
Artist of Ngāi Tahu and Ngāti Kahungunu decent
I am Juice and Xs
I do not remember McCahon. I still stumble when spelling his name. Perhaps it was breathed in high school. Our main material in class was shellac. I realise only now the scarcity of our art department; its low priority due to the low decile; a school with more important things to be worrying about. I remember shellac in large plastic bags like flakes of skin. Along with newspaper and old paint, Michael Sheppard and Robert Rauschenberg became easy artist models. Charcoal landscapes drenched in shellac turned antique. Dragon Ball Z characters became hieroglyphics. I wasn't too surprised, although still a little hurt, when I failed Sixth Form art. Copying Rauschenberg didn't do me any favours.
When I think of 'I AM', I think of Michael Parekowhai. I saw his work first, in some lecture after I had made the move to Auckland. I didn't really get it. I whispered to a friend, 'what is that, "I am He"?' 'It's a McCahon reference.' Me to myself: 'a what?' I guess you have to be a certain type of person to know about McCahon.
My brother Lukas' first word was juice. He always wanted juice. My parents were forever repeating 'juice' to him after he would point and cry for it. Juice, not Mum, not dad, juice. It was super cute when he said it. The soft baby voice, his mouth not quite getting out the vowels. I remember everyone delighting in him; he made the word juice sound lovely. He was a mimic.
My other brother, Jordan, once told his primary school teacher an innocent joke that had a swear word as the punchline. Laughing we told our parents about telling Miss Jones. 'Please don't repeat that joke in public', they asked. It was Dad who told us the joke in the first place.The language we know we learn from others.
Nana would send letters in the post but no one could read her writing. It was a tight and tidy cursive. I wanted to write cursive, it looked pretty. The only problem was I had barely learned to write at all. Instead I invented my signature. It changed again and again until I was fourteen. I had to get a bank account because I had a job at United Video blowing up balloons. I practiced it all day. This was it – for life! I hadn't included my last name in this scribble, but right there, in the bank, after doing the perfect signature, Mum told me I had to include it. So I just wrote GREEN in capitals. Damn. That was it, for life!
On my Dad's drivers licence he has signed it with an X. He didn't trust the new electronic digital license machine. He didn't want the government copying his signature. I laughed. I think of all the Xs I have seen. The treaty is dotted with them.
Maybe it's fitting in that writing about McCahon I have ended up writing about myself. But I'm not really just myself. I am an accumulation of others: I am in a constant state of copying.
CONNECTING CULTURAL LEGACY WITH CONTEMPORARY PRACTICE