Clouds 1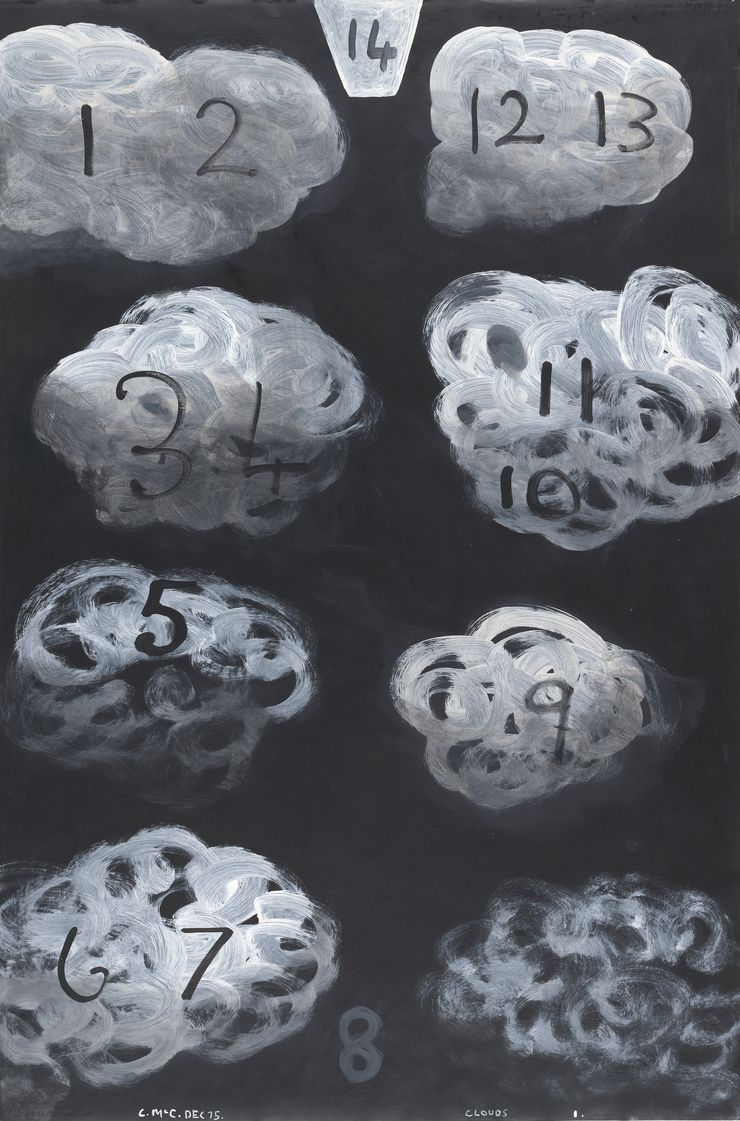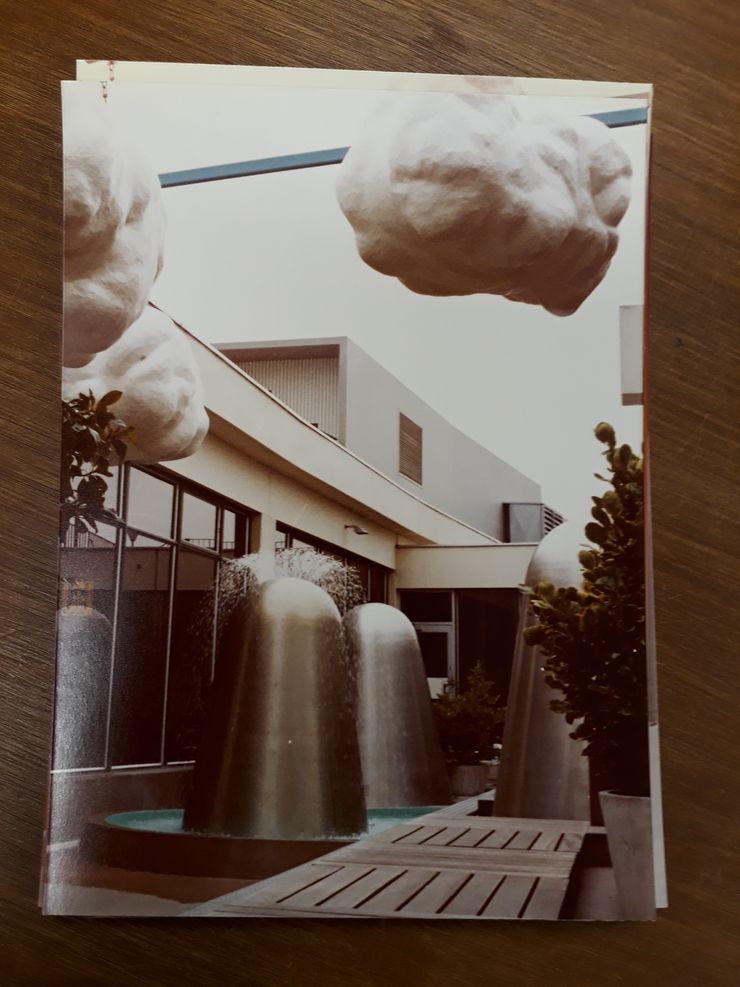 Judy Darragh
Artist
This is the first in a series of cloud paintings McCahon painted, I enjoy the immediacy of the scribbles, white chalk on a blackboard, white chalk as numbers. The blackboard has now been replaced by a whiteboard in today's classrooms.
This is how we would draw a cloud as kids.

The numbers remind me of staring at clouds and trying to count them, it is impossible.

We like to see things in clouds, images emerge then disappear, a bit like looking at art, things obscure then reveal themselves.

Today the cloud is storage for digital information, maybe these paintings were a prophecy for storage.

As a child growing up in Christchurch in the 1970s we would take Sunday afternoon visits to the new Christchurch International Airport, this was entertainment and I have friends whose families did the same. We watched the planes come and go, air travel was expensive, glamorous, and exciting to dream of the countries the planes had travelled to and from.

As you walked up to the observation deck you passed by a glass atrium where Rosemary Johnson's installation was, three fibreglass clouds and three stainless steel alps spouting water in a Japanese style garden, so modern, very South Island. This was my first encounter with public art, Rosemary made a few other cloud works in Christchurch but she has been pretty much forgotten, she died young 40 in 1981.

Judy Darragh is an Aotearoa artist renowned for her brightly coloured sculptural assemblages of found objects, recycled items, industrial materials, collage, photography, video, and poster art. Her practice came to prominence during the 1980s in an era of conspicuous consumption, into which Darragh modeled an artist who expanded our views of material consumerism. Judy has taught across many art institutions and is currently co-editing Femisphere, a publication highlighting Aotearoa women's art practises.
CONNECTING CULTURAL LEGACY WITH CONTEMPORARY PRACTICE