Waterfall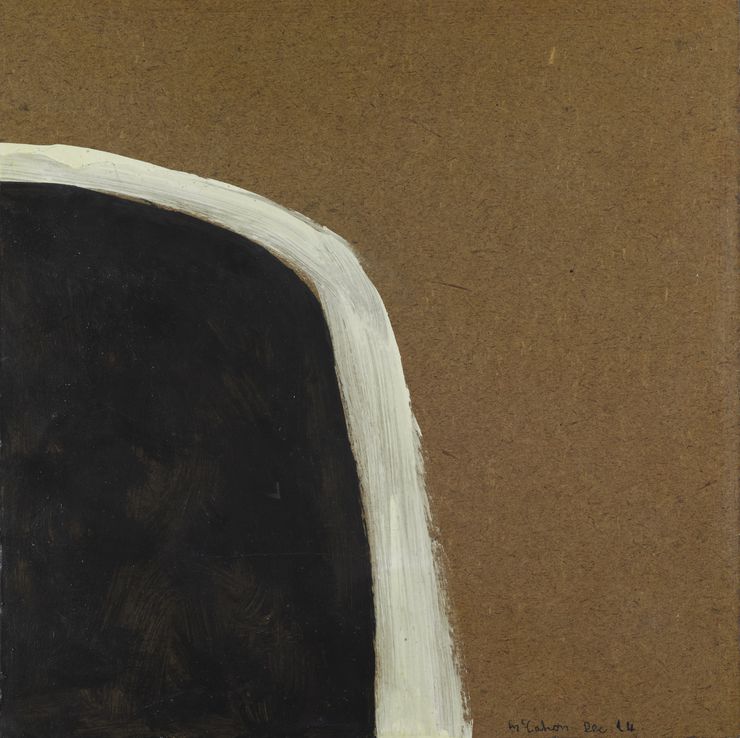 Fiona Pardington
Artist, McCahon House Alumni 2013, New Zealand Order of Merit, Knight of the French Order of Arts and Letters
To begin with, I have a rather diluted form of synaesthesia. I can hear and feel the movement of others and objects. It also seems to be kicked off by some forms in 2D, which has made being a photographer interesting. Usually it runs in a pedestrian manner, like an app left open in the background on your iPhone. There's no colour bubbles or orchestral music. Nothing flash.
Here I am with Waterfall (1964). It is from a series of waterfall paintings based on Colin's visits to Fairy Falls in the Waitākere Ranges, not too far from where I live.
I have an initial velvety, balled-fist body pressure and there's an opposing sharp spray of ribbony tickling high-hat lightness. White is being pulled downwards. Gravity tugging at water's sleeve. That same spray line flicks out and unravels back in to itself.
Pressed with the slide and thrust of that scrubby white line as it drapes and drizzles against the coalface-black breast of land, the earth easy-bends liquid like a green twig and snaps white on its way. Sheltered in the dark nubbed insistency of McCahon's strokes, the earth is smudged, cross-hatched, rubbed and silky.  That's his feeling for our Earth Mother Papatūānuku.
I search and a sound wells and my stomach drops. A dense hissing manifests a pummelling heaviness, punching down. We all know how a waterfall is when you stand close. I slide with the sault as it arches further and hear it pop in and out, muted and unmuted. Weighty drops in a lowkey swing down.  I feel the marvellously pared brush-push of land stared down by an ochre-ish wall-panelled sky.
As my gaze drifts down, I'm thinking of Hine-nui-te-pō.  I pause and there's a muffled crepitation almost out of ear shot. She's shifting ever so slightly, breath wrapped in the intense darkness of her dream. She must be resting after a time in which she welcomed the recent dead.  I can't see her but I can tell she's there in the undercurrent of the painting.
Above the two, the arching sky forms Rangi-nui, his partial torso and one claiming arm. Feel his embrace.
CONNECTING CULTURAL LEGACY WITH CONTEMPORARY PRACTICE