Landscape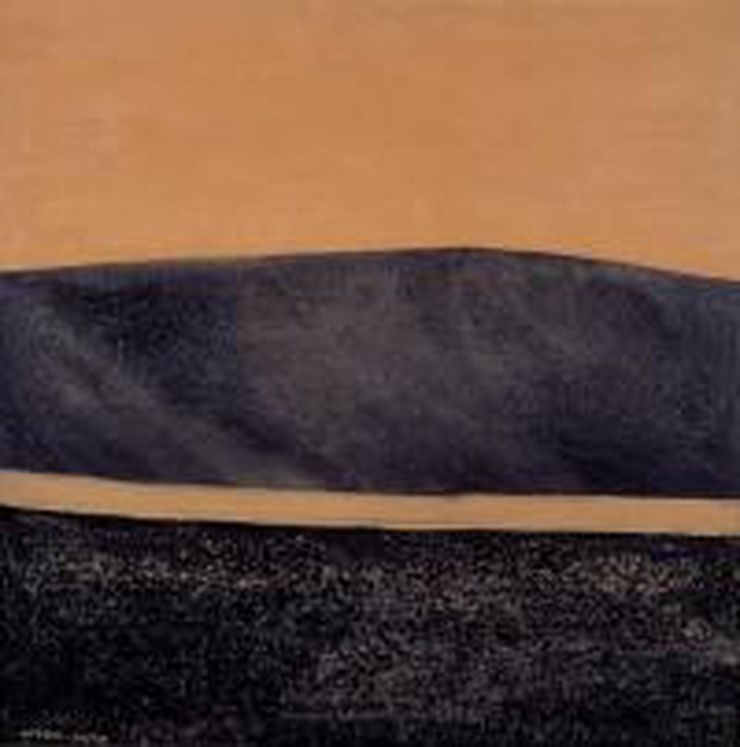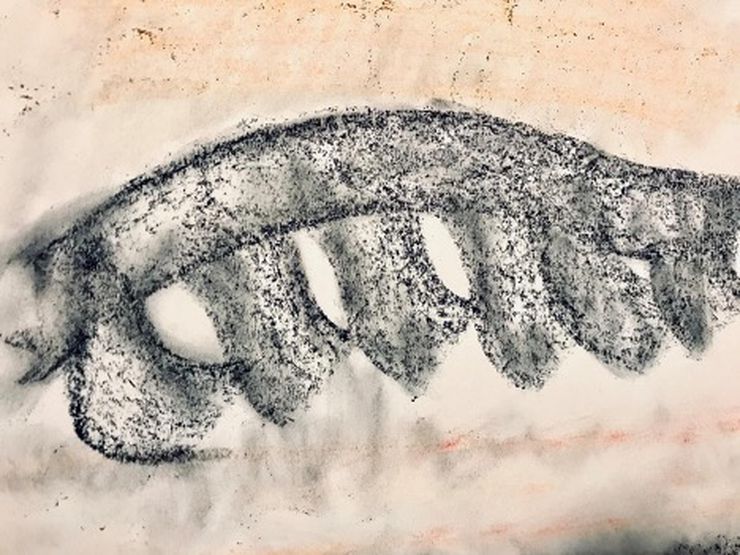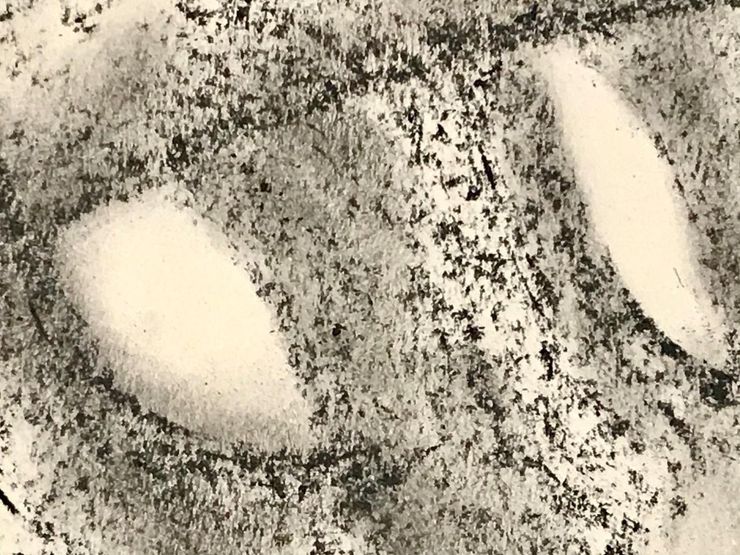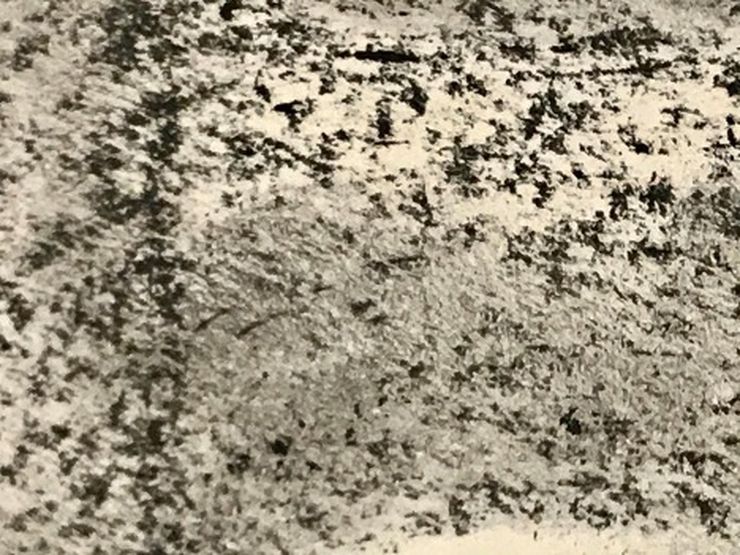 Salome Tanuvasa
Artist and educator
I learnt about McCahon when I was at uni studying fine art. Looking through the McCahon collections online now, I'm amazed by just how many pieces he created. I'm faced with how my art practice could grow, especially at this point in time with the whole world in lockdown due to the COVID-19 virus.
I remember seeing one of McCahon's paintings at the Auckland Art Gallery, and being overwhelmed by the scale of his work. I haven't had the chance to see any other McCahon's in the flesh, but with the use of the internet, I am able to observe his pieces online. I came across this work, Landscape, painted in 1965. The colours, shapes and texture caught my attention, so I have tried to make a reflection of this artwork. I have struggled to draw something I am satisfied with, so I figure I'll just keep writing to see what happens…
As I think about it—I don't think I can reflect on a time that I was inspired by McCahon — the only thing I learnt about him was that he was a famous NZ artist. However, as I look at his body of work, just how much he has produced, I can't help but think how he did this?' I guess if you have unlimited time to create work there is a lot of space to consider and develop a sense of style. This is something I hope to have in the future.
I have now managed to go back to my drawings to see if my reinterpretations of Landscape were successful. I chose this piece (below). The texture of the painting was something I wanted to emulate. I experimented with pastels on paper; thinking about how my strokes could produce the same effect. After some struggle, I used my phone to zoom in on areas I enjoy the most, creating new works from within the existing picture plane. I would say this is a semi digital drawing, and I could say this is one of the perks of having a hand-me-down Iphone 7.
Well, until we find a vaccination for COVID-19 the world is in a standstill. Everything has slowed down; there is time to catch up on reading and time to reflect. Although, there are jobs lost and a lot of uncertainty about what life will be like post lockdown. What will the world look like?
CONNECTING CULTURAL LEGACY WITH CONTEMPORARY PRACTICE