Otago Peninsula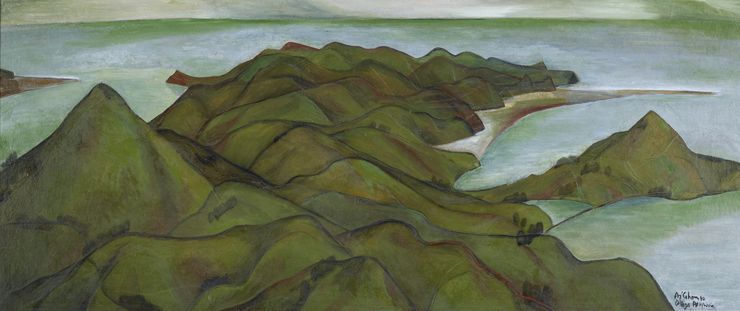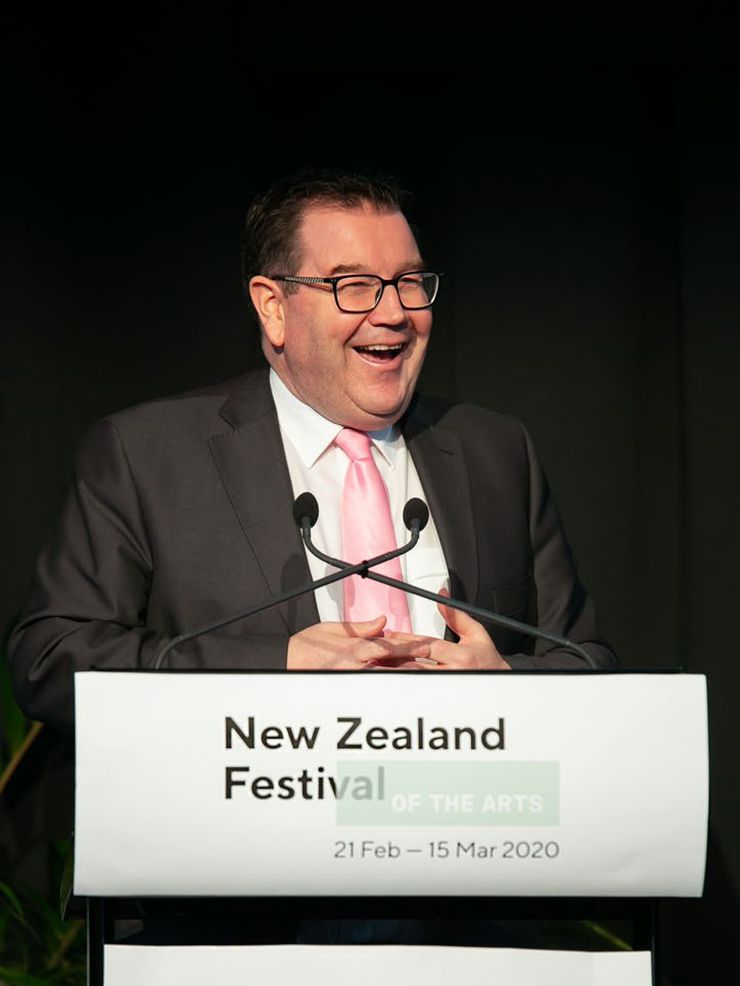 Hon Grant Robertson
Minister of Finance, Minister for Sport and Recreation, Minister Responsible for the Earthquake Commission, Associate Minister for Arts, Culture and Heritage
Colin McCahon is widely recognised as New Zealand's most important modern artist. For me he is important too because as a 7th former studying Art History for the first time, he was the artist I instantly connected to.
McCahon's depiction of our landscape blew my mind. Both in its starkness, and in how he broke it down to its essence. I had not contemplated our natural beauty in anything like that way before.
Fast forward a few years, and in my final year at University, I found myself living in the home of the then recently deceased Rodney Kennedy.
Kennedy was a huge figure in our cultural history (and someone I would like to see better recognised). Rodney was a patron, friend and staunch advocate of artists. He arrived in New Zealand, from England, in the 1920's and was a teacher and mentor to McCahon, Wollaston and peers.
Patron and Landfall founder Charles Brasch and Rodney Kennedy collected the artworks of McCahon, Toss Wollaston, Anne Hamblett and Doris Lusk and other New Zealand modernists. When, in 1952 the then new director of the Auckland City Art Gallery, Eric Westbrook saw their collection he proclaimed that this was the art that New Zealand should be collecting.
When I moved into the High St house, my bedroom was previously the living room, and outlined on the hessian wall was where one of the Otago Peninsula paintings had hung. The view of Otago Peninsula from the bay window mirrored the image – not lost on Rodney I am sure. As I sat in the window seat of that room working on my dissertation my thoughts were often drawn to McCahon's beautiful depiction of the curves and folds of the Peninsula's hills. The specific hues of greens and blues in the work evoke an autumn day that I grew up with.
McCahon's influence also extends beyond our shores. His massive 5 x 2m painting Victory over death 2 (1970) caused controversy when it was gifted by our government to Australia in 1978. It was radical and widely derided on both sides of the Tasman. It is now considered one of the cultural taonga of the National Gallery of Australia's collection, and is equated by some to be Australasia's version of Jackson Pollock's Blue Poles (1952).
McCahon's work continues to inspire, confuse, perplex and change the way we look at ourselves and our country. Long may it be so!
An earlier version of this piece was published by Te Papa Tongarewa on October 31, 2019 that can be read here https://blog.tepapa.govt.nz/2019/10/31/hon-grant-robertson-on-colin-mccahons-landscapes-they-blew-my-mind/
CONNECTING CULTURAL LEGACY WITH CONTEMPORARY PRACTICE