Martin Basher
YEAR OF RESIDENCY
April - June 2010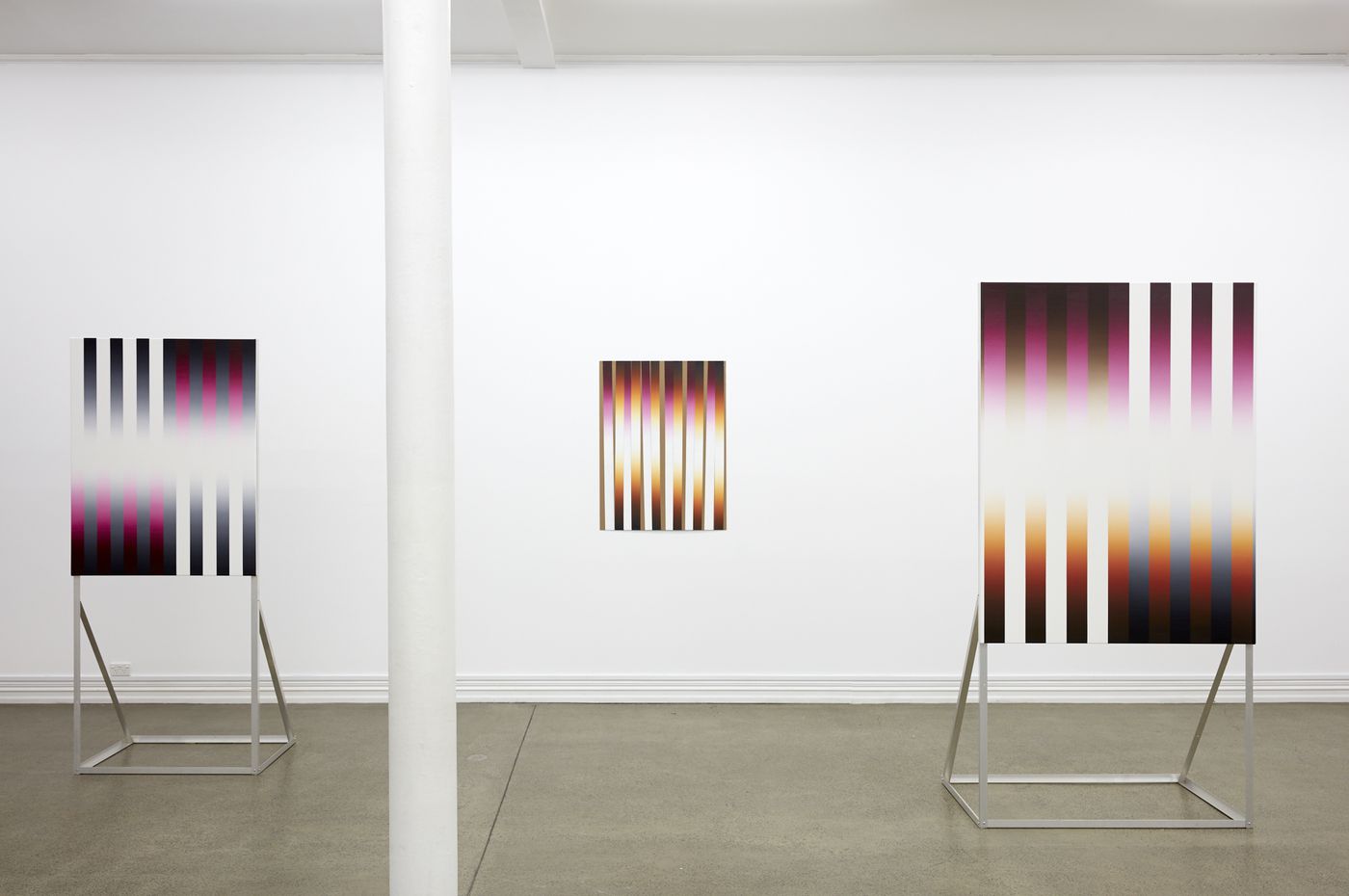 Martin Basher's painting and sculptural work is situated in the lineage of display-based artistic practices. Working with the languages of retail and advertising, Basher explores the emotional charge of common objects and images. From his trademark paintings of gradienting stripes and photo-real beaches to sculptural installations serving as displays for consumer goods, Basher activates spaces of sublimated psychological desire, at once familiar and strange for the altered retail scenarios they present. In these complex displays, Basher invokes unspoken drives, and the mundane and exclusive, the highbrow and lowbrow, and the public and private impulses that inform us as consuming individuals.
Artist Edition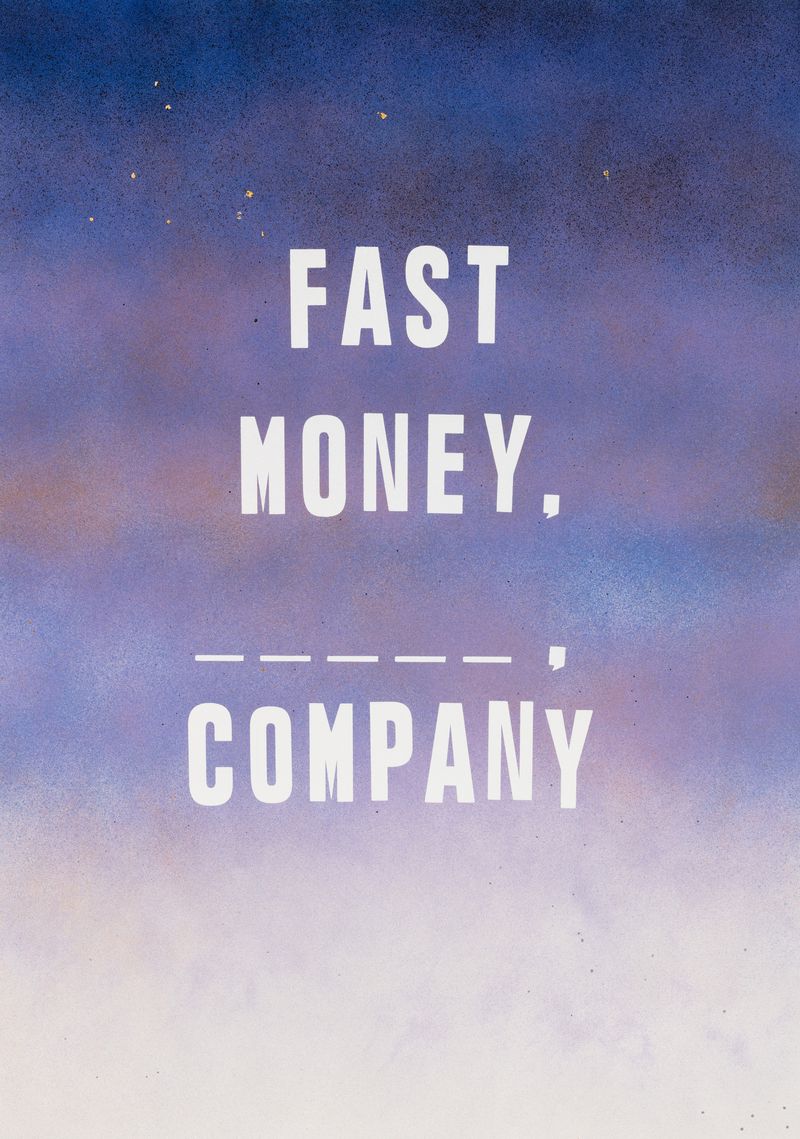 Martin Basher, Fast Money..., 2012, spray paint, screen print, gold leaf, Canson archival paper, 594 x 420 mm, edition of 10
$750 (unframed)
Contact us at mccahon@mccahonhouse.org.nz to purchase this edition.